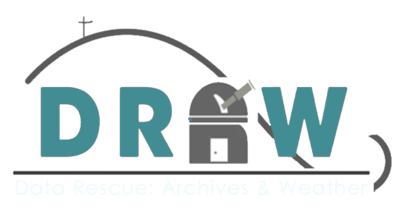 Help us uncover the story of Montreal's evolving climate captured in the McGill Observatory's historical weather logs. Your transcriptions will help scientists and historians gain a better understanding of our environment and its impact on our city and its people.
McGill University is located on land which has long served as a site of meeting and exchange amongst Indigenous peoples, including the Haudenosaunee and Anishinabeg nations. McGill honours, recognizes and respects these nations as the traditional stewards of the lands and waters on which we meet today.
We're currently experiencing an issue where, when transcribers attempt to enter specific numbers (such as 118 or 119) for vapour pressure, it auto-fills either 'illegible' or 'retracted'. Please be aware that we are currently working on fixing the issue! If you experience this or other issues, please report them using our Feedback Form or send us an email reporting the issue.